Remembering Dr. Wing Mar, CAMD, and CALTCM
Dr. Wing Mar invited me to join CAMD (California Association of Medical Directors, which was CALTCM's former name) in 1985 when we met at a California Medical Association Long Term Care Committee meeting. Dr. Mar helped to establish CAMD in 1977.  For the sake of temporal context, the American Medical Directors Association (AMDA) was formed in 1976.
On October 29, 1977, at the Town and Country Hotel in San Diego, an organizational meeting of the California Association of Medical Directors was held.  Officiating at the event was Dr. William Dodd from Wrightsville, Georgia, then President of AMDA, and his regional officers Dr. Robert Webster and Dr. Morrison Brady. Dr. Robert Pullman, Dr. Paul Lorhan, and Dr. Milton Miller were selected as President, Vice President, and Treasurer. The Board of Directors was also installed. Subsequently, Dr. Paul Lorhan developed the CAMD Constitution and Bylaws. The first board of trustees included Albert Killian, MD, Wing Mar, MD, Ray Dann, MD, Paul H Lorham, MD, Phillip Loeb, MD, Robert Pullman, MD (President), Milton Miller, MD, John Cowles, MD, Harry Brookler, MD, and Seawright Anderson, MD.
Dr. Mar was active in CAMD from the beginning. He played a crucial role over the years designing and implementing educational programs, fundraising, and providing leadership as a board member. He and his wife Joyce were always involved in the operational aspect of our annual seminars, and in the social events that cemented relations among our members and long-term care partners. Wing constantly inspired us with his vision of long-term care. He was a tireless fundraiser, which was often key to the survival of CAMD and its educational programs.
He frequently met with California legislators to advocate for long term care, participating in the Little Hoover Commission. He continued as a board member when CAMD changed its name in 1999 to the California Association of Long-Term Care Medicine. He remained on the board until 2010.
Wing Mar MD Memorial
Riviera United Methodist Church
375 Palos Verdes Blvd.
Redondo Beach 90277
March 22, 2019 Friday at 11:00 am
Guest book:  https://www.lafuneral.com/obituary/Wing-Yin-Mar/Torrance-California/1833473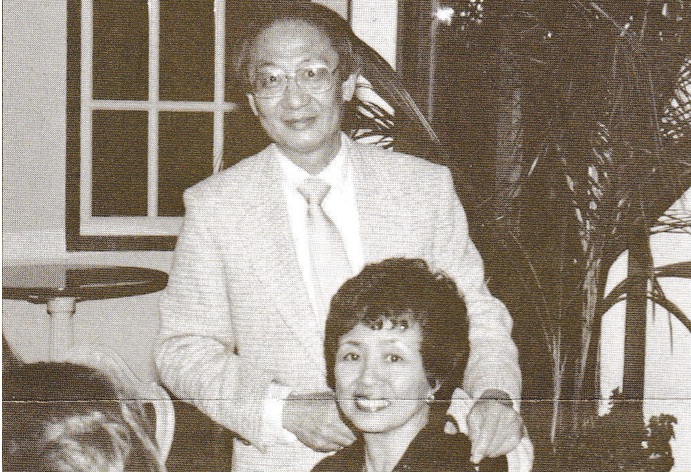 Excerpt from an article written in 90's by member Claire Koga, MD
Dr. Mar was board-certified in Family Medicine and a Certified Medical Director with AMDA. Born in Canton, China, he grew up in Stockton, California. He served in the US Army 1942-46, graduated from U.C. Berkeley and Stritch School of Medicine, Loyola University, in Chicago. He completed his internship at Harbor-UCLA Medical Center, and his residency at Ventura County General Hospital. He had been a family and school physician in the South Bay of Los Angeles for over 25 years and had served as a medical director of an acute hospital and several chronic care facilities.
In addition to his work with CAMD, Dr. Mar had been active with many medical organizations, promoting long -term care interests within the California Medical Association, Los Angeles County Medical Association, American Medical Directors Association, and the Department of Aging, State of California, among others. He was a renowned speaker at conferences for AMDA, AGS, ASA, and AAHA. Dr. Mar received recognition for his volunteer work with several community agencies including the Los Angeles Metropolitan YMCA and the Chinese Historical society of Southern California. When interviewed by Dr. Koga, his comments were as follows:
"When I began practicing medicine 45 years ago, elderly retirees were left to manage their medical needs with their own resources. There were no insurance programs except for disability and accident insurance from work. Health services were underutilized except for a few medical and surgical procedures covered by industrial insurance. Private community hospitals were for emergency care, surgery, childbirth, and life-threatening medical problems, and paid for by patients and their families. Communicable diseases such as polio, TB and encephalitis were sent to county hospitals. Geriatrics in the fifties was seeing the senile patient in the chronic wards of County General and VA hospitals.  I was called to see a ward full of sick elderly patients during a virulent flu epidemic in the sixties. There were no medical directors in such facilities at that time. The physician who was responsible for that ward of about sixty patients had quit because he could not stomach the conditions in the facility. The owner-operator was going through the Yellow Pages calling for medical help, but to no avail. I felt sorry for the DON and reluctantly went to the facility. What I saw there was worse than anything I had seen even as a medical student working at the Cook County Hospital. It became evident to me that I had to find the appropriate staff to care for these patients who in many cases were demented or in delirium from their acute conditions. And I had to find various levels of care for these patients after discharge from the hospital because their needs changed during the hospitalization. From that frightening and life-changing experience I became engaged with many others in creating and working in the long term care system. That phone call started me on a path that has led to a most professionally rewarding life as a self-trained family geriatrician."
Share this post: